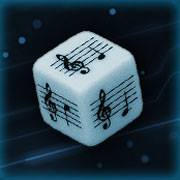 Awakening Scene Song
Generalnie zakochałem się w tym utworze. Jest długi, majestatyczny i powoli się rozwija. Utwór trwający, bagatela, 24 minuty, może posłużyć za tło do niezwykle rozbudowanej sceny punktu zwrotnego w życiu postaci. Wiadomo, można to budować jak wszystkie inne sceny, z bardziej dynamiczną muzyką czy bez niej. Jednakże w mojej opini "Funeral Canticle" est ciekawym utworem, który może urozmaicić wiele sesji.
The Tree of Life Original Motion Picture Soundtrack, Various Artists – John Travener, Funeral Canticle
Ciekawie jest również sięgnąć po Dead Can Dance. Dla wielu osób sztandarowy, może nawet zbyt często używany utwór – dla mnie, jak większość dystkografii zespołu, bardzo dobrze pasujący do Przebudzenia.
Serpent's Egg, Dead Can Dance, The Host of Seraphim
Post Scriptum – obejrzyjcie "Baraka" gdzie został użyty, w kontekście tego, że każdy człowiek może zostać Magiem. Daje do myślenia.
https://www.grajkolektyw.pl/wp-content/uploads/2020/02/1393899_526855987402506_1524415432_n.jpg
180
180
Jaremu
https://www.grajkolektyw.pl/wp-content/uploads/2020/05/graj_pion_bialy.png
Jaremu
2017-08-29 23:25:17
2020-03-04 13:44:26
World of Darkness Song Challenge: Day 18 .